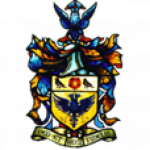 For best viewing experience please open this page on your PC or Mac.
We are really looking forward to working closely with you over the coming season to plan your wedding day. We love hosting happy events so it's such an exciting time. We will work closely with you to finalize the finer wedding planning details in the month before your wedding.
Please don't hesitate to contact us via email to arrange a convenient time to chat through any queries you may have.
TASTER MEAL:
We have included our 2023 taster meal dates in January, February and March in our new year update email. We may have a few limited opportunities to offer a taster meal midweek later in the year if required. Your taster meal is a relaxed and enjoyable night out to taste your selected menu choices, so we look forward to welcoming you. We offer complimentary taster meals for the wedding couple when there are more than 150+ adult guests attending the wedding. For all other tasters and for additional guests who may wish to join you the price is €50pp. The taster meal offers a full size portion meal just as per your wedding meal so you can try a starter, soup or sorbet, main course and dessert as well as tasting our house wines.
B&B RATES 2023:
Our 2023 bed and breakfast rates are confirmed as €97.50pppn when two guests share a twin/double room. So, €195 for a double room bed and breakfast per night. Two single occupancy rooms are €105pppn and any further single occupancy rooms are to be noted as double occupancy rate. Three or four adults sharing a room would be €80pppn. The children's rate is when sharing a family room with parents. Children aged up to 10 years old are €15pppn and from 11 to 17 years are €25pppn. There is no charge for a baby in a travel cot. We ask that parents of babies bring a travel cot with them please.
We note that if you are planning on a late night sing-song in the downstairs Drawing room that you don't allocate the Main House rooms 1, 2 and 3 to young children or elderly guests who are light sleepers. Please see the virtual tour with photos of all onsite guest rooms here to help you allocate rooms to your guests: ashleypark.com/accommodation.
Please have your SharePoint event plan accommodation list completed with full guest names, ages of children and contact mobile numbers at least two weeks before your wedding. Please highlight any rooms which you may wish to add to your final invoice also. It's our recommendation to inform with your invitation that there are limited onsite rooms and if guests could inform you directly if they wish to stay onsite. Then to inform guests who have an onsite room allocated that they don't need to contact us directly to confirm their reservation. If we do receive any direct room booking enquiries we will refer them back to you.
MUSIC:
For ceremony music in the Boathouse and the drinks reception we recommend acoustic musicians such as a harpist/guitarist/cellist etc. The acoustics are very good but your celebrant or musicians may bring a small speaker/microphone if they wish. We don't allow DJ's, DJ & Saxophone Duo's and electronic music to be played outside. If you decide not to book a musician for the drinks reception we can play your Spotify playlist on our large bluetooth speaker free of charge.
Your band will start promptly at the end of your meal therefore it's not necessary to have additional entertainment at this time; this will shorten the bands performance time. With the late venue option your band/live music can play until 12am and DJ until 2am. Please check with us before booking any dinner/pre band entertainment as not all types work well within our experience. We can let you know our recommendations.
For a BBQ we require acoustic music with no form of amplification outside (this is not applied for music indoors). Outdoor music must be acoustic only (e.g. guitar only, no speakers). We would recommend starting the music around 9:30pm (from May to September) and 7pm (from October to April) for within the pavilion or main house.
We ask that as soon as you have booked your band/DJ/BBQ musician you email them the Ashley Park House Music link: www.ashleypark.com/music
All bands, including DJ's must plug into our in-house sound system. Please let us know if you have any questions about logistics and procedures.
BARS:
Please note on your wedding day our Late Night Venue Extension Fee is €300 for 12.30am until 3am in the Pavilion Bar (our House Bar/Drinks Reception Bar is only opened during the drinks reception). On a BBQ day the bar will be open until 11pm or else to opt for the late venue option where the bar will be open until 1am.
FOOD ORDERS:
Food orders are taken in advance. We recommend sending your menu with your invitations or alternatively we will send your menu to your guests a week before your wedding. We would recommend asking for guest email addresses with your invitations to save you enquiring for them closer to the date.
This works very well and ensures that our chefs source the freshest ingredients, can cater for all dietary requirements and produce less food wastage to uphold our environmental impact aspect. If you are sending your menu with your invitation please can you forward it to us to review and confirm that the wording, including allergens, is correct before sending to guests.
Our fantastic chefs cater for all dietary requirements. We ask with the Menu form if your guests have any specific needs and we will then cater for them. For example, for coeliac guests we could offer the beef without the Yorkshire pudding. We offer a vegan/vegetarian starter, soup, main course and dessert alternative so don't worry about needing to make any choices on their behalf.
For the second course please choose a Soup OR a Sorbet. If you wish to offer guests a choice between soup or sorbet , there is a supplement of €2pp (applied to all guests). If you wish to offer a soup course AND a sorbet course, the additional course is €5pp (applied to all guests).
Please add your final menu choices to your SharePoint event plan at least a month before your wedding date, including your canapé and late supper choices also. We suggest adding your menu and wine choices to the event plan after your taster meal when they are fresh in your mind.
GUEST ARRIVAL:
Guest arrival to Ashley Park House can be from after 2.00pm at the earliest. If you could note this on your invitation please. We may have guests checking out that day and our fantastic set up team will be focused on getting everything ready for your wedding arrival, so earlier arrival time and check in cannot be facilitated. Payment for room and check out is by 11am, after breakfast please. We thank you in advance.
If you are having an onsite ceremony and wish to have portrait photos taken in the Wedding Suite whilst your guests arrive to the Boathouse for your 3pm ceremony we can facilitate this from approximately 12.30pm/1pm onwards. We cannot guarantee any earlier access to the Wedding Suite for the bridal party. We can call you on the day to inform if it is ready any earlier or suggest a nearby accommodation option. You can find a list of nearby accommodation options if you require a local pre-wedding night stay on the useful information link.
With regards to booking the taxi shuttle bus for your offsite guests we would like to highlight this and to flag that being in a rural location it is not possible to call a taxi on the night without pre-booking. Furthermore, the minibus services are in high demand during the peak wedding season so ensure to reserve early. We cannot book a taxi late on in the evening if asked.
BOATHOUSE:
We provide the Boathouse Ceremony Room fully set up with chiavari chairs, aisle runner, two Chinese altar tables and blossom trees. We suggest a floral centerpiece for the ceremony table (floral centerpiece and fresh flowers are not provided by Ashley Park House). There are 12/13 chairs per row on the left-hand side and 6 chairs on the right-hand side of the aisle looking out towards the lake . For example, for a 150-guest wedding there are eight rows of chairs either side of the aisle.
CONFETTI:
As a nature reserve with various birds and other wildlife living amidst the grounds we ask that only natural confetti such as Lavender buds or dried petals are thrown outside please. No confetti is to be thrown inside the Boathouse or Pavilion please. No Confetti canons are allowed. Sparklers are permitted but no fireworks please as they pose risks to the wildlife and nearby cattle.
DECORATION:
We provide the Pavilion tables fully set up with white table linen and napkins, a tall vase of artificial greenery and white blossom flower, a hurricane vase with white candle, a vase of seasonal garden flowers and a table lamp (see APH set up photo here and here and videos here and here).
TOP TABLE options are:      A: round table      B: Banquet table for up to 8 guests      C: Square table with wedding couple and then four guests per side     D: Square with five guests per side      E: Large U shaped table     F: Square with four guests per side
There is a maximum of 25 round tables in the pavilion. We suggest ten guests per round table, 11 is tight but do-able if you have a group of friends or family who wish to sit together.
Please note that we have a wedding post box which you can use, and also a sweet cart. Please supply your own sweets, jars and bags. These can be delivered a day or two before your wedding, alongside bathroom bits, photo frames and other items to store in the pavilion. Please can everything be clearly labelled for your wedding. We need to highlight that a 360 Photo Booth doesn't fit in with weddings of 140+ guests as we would need to take away the sofa area to fit it in.
Please let us know on your live sharepoint event plan if you have a florist/stylist arriving to add additional decoration and include their contact details.  Please convey to them that we can't allow tall slim candles to be added to the Boathouse ceremony room or the Pavilion tables unless they are contained in a tall glass vase so they don't drip wax. We recommend pillar candles in hurricane or tall glass vases and/or floating candles. If you wish to have candelabra style candles we ask that you hire tablecloths and for these to be delivered to Ashley Park House minimum two days before your wedding.  Please keep in mind tealights are a fire hazard if not contained properly (see photos below).
Our staff will be focusing on setting up our aspects of your tables so we recommend you allocate someone to add any additional decoration if this is required.  All additional decoration added for your wedding needs to be taken away again the next day.  We cannot store any items and anything left for more than two days will be disposed of.  We recommend allocating this task to one of the bridal party if you have any items of sentimental value such as a cake topper or ceremony candle to collect.
If you are preparing your own table plan with easel or your own plan to be placed on our easel and frame can you ensure that you include table numbers for all tables.  If you are adding table names please also include the table number alongside. This is for ease of dinner service.  Kathy at Brennan Print in Nenagh can design, print and deliver a poster or individual card style table plan.  (see photos of table plan poster / cards by Brennan Print here)
CAKE/CHEESE STACK:
Please be mindful of the set-up timing if your cake contains fresh cream or requires to be in the cold room before set up. We ask that you allocate your baker or someone to set up your cake on our cake table on the day of your wedding. The temperature during the summer months, and also in winter with heating, can affect things. The cake will be in the pavilion from this set up time until cake cutting which is usually around 9pm so please note if any special requirements are necessary. We have a large log base and various cake stands which you can use if you wish.
SPEECHES:
We recommend speeches after dinner when guests are relaxed. On a fine day we can suggest speeches during your drinks reception from the veranda before your Call to Dinner or else we can bring the Call to Dinner time forward a bit and have speeches before your starters are served at 6pm. This is a set dinner service time. If the speeches are for longer than 10 minutes before dinner we would add extra bottles of wine to your invoice. This is approximately one glass per person. We have a walk-about microphone which you can use for speeches.
BAR TAB/DRINK TOKENS:
We suggest drink tokens as they work really well (see photo here and here). These are placed as a favour on each place setting and guests then exchange their token for a drink at the bar during or after dinner. One standard drink per token. Alternatively we can offer a bar tab (open bar) for during the drinks reception or later on in the pavilion bar. Please note that we don't allow bottles of alcohol as table favours.
DEPOSIT PAYMENTS / NEW BANK ACCOUNT DETAILS:
As per the excel data file which accompanied your terms and conditions the deposit payments are €500 upon booking, €2500 after six weeks and then €2500 after six months. Please use your wedding date e.g.: 01/01/2023 as the bank transfer reference alongside your names please. We understand that some couples may prefer to pay a larger amount at the second or third deposit payment stage to lower the final invoice, so if you wish to do so please drop us an email so we can look out for your payment.
Please note that we have updated our bank account details to the Bank of Ireland.
Our new bank details with immediate effect are:
IBAN:IE10BOFI90436893799471
BIC:BOFIIE2D
Bank address: Mitchel Street, Nenagh, Co Tipperary.
FINAL INVOICE:
We will contact you to arrange a mutually convenient time to chat through your finer wedding planning details in the month before your wedding and will send your final invoice to you ten days before your wedding date. Please ensure that you have confirmed your final guest numbers, guest email addresses for us to send your menu/menu choices, your accommodation list including any rooms you may wish to include on your invoice, vendor meals etc so that we can add them to your invoice. The final invoice is to be paid in full seven days before your wedding date. Please note that we don't take cheques unless payment is made a full month before.
EVENT PLAN:
As your event plan is a live SharePoint document when the autosave at the top left is 'on' and you can add notes and details and we can click in to see your updates from our side.
Margaret, Colleen and Lucy are all experienced wedding coordinators and will work closely with you to plan every step of the way so please don't hesitate to ask if you have any queries at any time.
Menu Selection:
Useful Documents:
Nearby Accommodation: