Fishing
Ashley Park House sits on the shores of Lough Ourna. The name, according to local legend, came about after the local priest saw two farm hands toiling in the fields on the Sabbath. He scolded them and sent them off to Mass with the words, "You'll never harvest barley in this field again" ringing in their ears. When the farm hands returned from Mass, the field was covered by a lake – Lough Ourna – Gaelic for Lake of the Barley.
There is probably an element of truth in this delightful story as the lake is artesian, fed by constant inflow of clean, fresh water. The lake has been regularly stocked since 1994 with brown trout which have grown substantially as a result of the excellent mayfly rise.
As a result, there is excellent fishing to be had on an unspoilt private lake. Pictured below is the record catch (so far) by Joe Carey with a 9lb brown trout caught in June 1998 for the lunch prepared for the visit of President of Ireland, Mary MacAleese. The visits by the President are rare, the big fish are not!
The lake is made even more special by the abundant wildfowl who take advantage of the sanctuary status of Ashley Park. The lake is well known to bird watchers throughout Ireland as a popular resting place for migratory wildfowl.
Excellent fishing is also available on Lough Derg, a five minute drive away. Serious fishing advice is available in abundance at the local pub – stories as tall as the fish!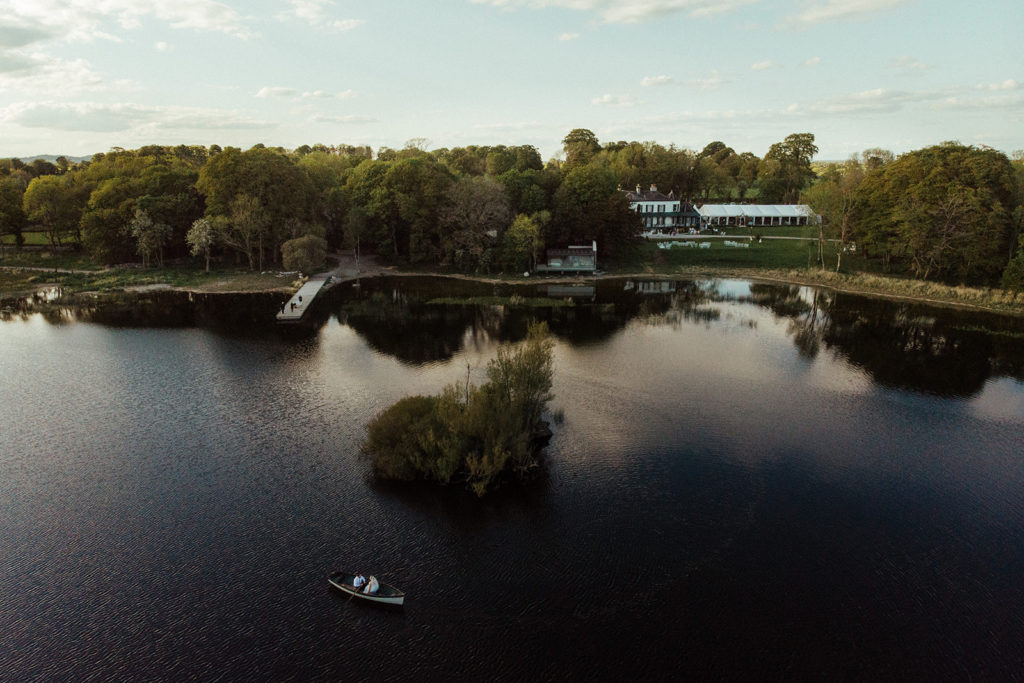 Cycling
Cycling is an ideal pursuit for all age groups and is truly a life-long activity.
Off-Road Cycling
There are various possibilities for off-road cycling in the Republic of Ireland – Designated trails in Coillte forests Details of these locations and trails can be found on the Coillte recreational website www.coillteoutdoors.ie or on www.irishtrails.ie . These locations include trails which range from easy family cycle routes to purpose built mountain bike trails for experienced riders. These trails are usually graded as Family, Easy, Moderate, Difficult, Severe and Very Severe. The table below describes what these terms mean. The difficulty level of a trail is normally highlighted on promotional websites, trail information boards and other trail information sources.
Lough Derg Cycleway
Overview: This is a suggested circular route around Lough Derg, Ireland's Pleasure Lake, so you can pick it up at any of the delightful towns or villages along the way or decide to concentrate on a section that is within easy reach of where you are staying.
It starts at the idyllic twin towns of Killaloe/Ballina on the southern tip of the lake and winds its way up the Clare shoreline through attractive villages such Tuamgraney, Scarriff, Mountshannon and Whitegate to reach Portumna in Co. Galway on the northern edge of the lake.
From there, it veers down south again to take in quaint Tipperary villages such as Terryglass, Puckane and Dromineer on the way to Nenagh, the largest town in the area. The last leg of the route returns via Portroe and Garrykennedy to the starting point of Killaloe/Ballina. The varied landscape and interesting sights that surround the picturesque and magnificent lake and its hinterland are spread over its three neighbouring counties.
What excitement and anticipation lies in store as you set out to discover the delights of this beautiful and unique area!
Tips:
Killaloe to Tuamgraney 17km;
Tuamgraney to Whitegate/Williamstown 14.5km;
Whitegate to Portumna 24km;
Portumna to Terryglass 11.5km;
Terryglass to Dromineer 24km;
Dromineer to Garrykennedy 15km;
Garrykennedy to Castlelough 9km;
Castlelough to Ballina 11km;
Total round trip: 129km
Note that the route utilises a mix of national, regional and local roads. The regional and national roads can be busy, particularly in the summer months. Cyclists are advised to exercise caution on these stretches.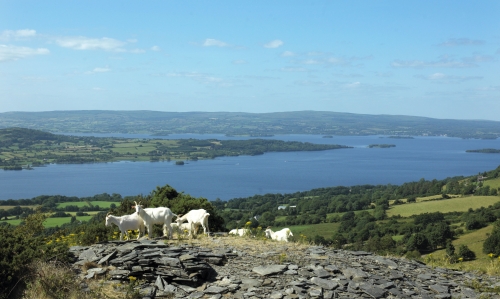 Golf
Ashley Park is located within forty minutes drive of many of Ireland's finest golf courses. These include:
Locally, the Nenagh Golf Club is just five minutes away offering a challenging round on a mature course. Further a field are the delights of Ballybunion and Lahinch, both within a fifty mile radius, making Ashley Park the idea base for your golfing holiday. Large golfing groups are welcome.
The Adare Golf Club, an 18 hole Championship course on the 840 acre estate of Adare Manor, was designed by Robert Trent Jones Snr. From his first impression of Adare Manor as having all the flavour of Augusta, he has created an Irish masterpiece to match the challenge of champions. The Adare Golf Club measures 7,138 yards and uses 230 acres of lush countryside. The Maigue River comes into play on three holes with a dramatic finish at the 18th hole.
County Tipperary Golf and Country Club, an 18 Hole Championship Golf Course was designed by Ryder Cup Star, Philip Walton. A driving range is available on site.
Limerick County Golf Club, with its undulating greens and well positioned bunkers and lakes, the golf course represents a tough, but enjoyable challenge for golfers of all standards.
Tullamore Golf Club, where the fairways wind their way through mature deciduous trees to well guarded high quality greens. The original design by James Braid has now been embellished and enhanced by Paddy Merrigan. Water is a feature on many of the holes. The course is a challenge and a delight for all abilities.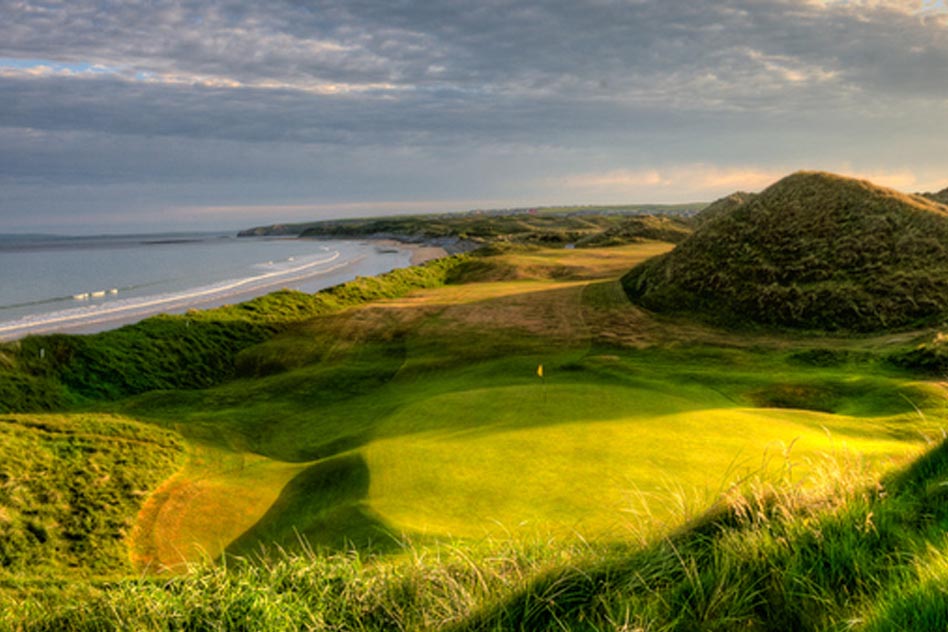 Horse Riding
Horses are synonymous with Ireland. The Sport of Kings is followed with such unrivalled enthusiasm and knowledge, it is no wonder that Irish horses, trainers and jockeys are found the world over.
The combination of a lively equestrian scene and the beautiful countryside makes for the perfect environment for an equestrian holiday. But for those who prefer to watch their horses, the racing scene in Ireland has a vibrancy all of its own. If you've never experienced a day at the Irish races, you have missed out on a unique experience. Near to Ashley Park are several first class race tracks where you're sure to have the time of your life.
Horse riding is available nearby.
Birr Equestrian Centre is not far from Ashley Park and Noel can take experienced riders up the mountains. See their web page for information about trekking and pony camps.
If you enjoy horse-riding in Ireland you'll love the Nenagh Equestrian Centre, a family owned riding school. It has a benefit of being close to Nenagh town yet is situated in the countryside lying at the foot of the Silvermines Mountains and is open through-out the year.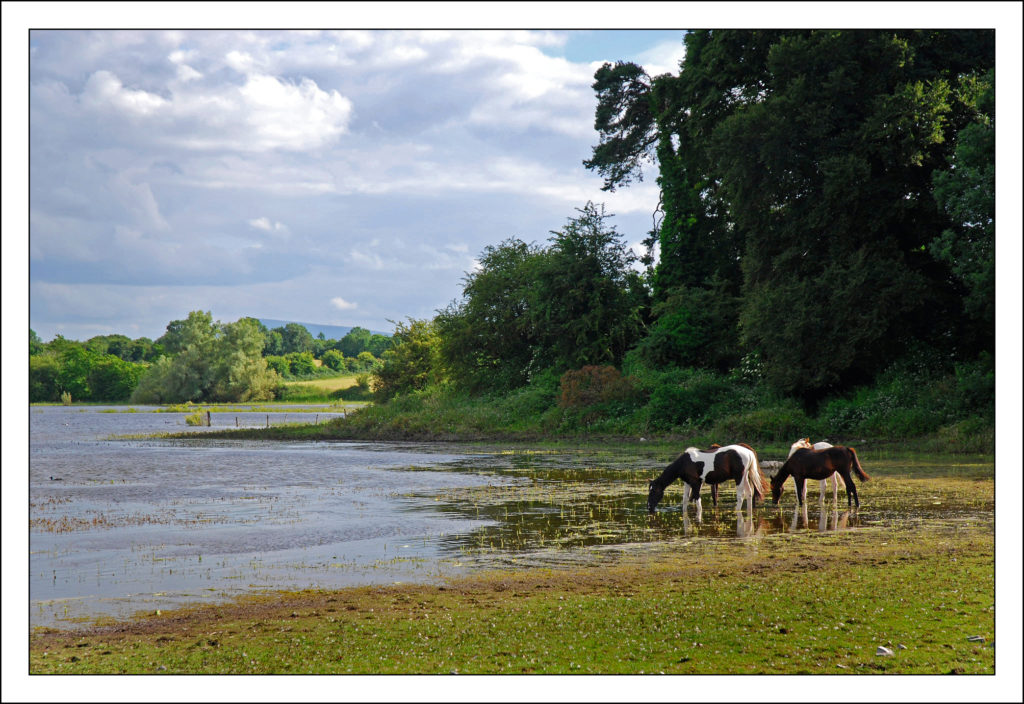 Massage
Ashley Park House can arrange a visit from a local masseuse who is qualified to give Deep Tissue/Therapeutic Massages and has always got very positive remarks from people she has treated. How about enjoying a relaxing massage during your stay with us? We can arrange for our masseuse to do them in the privacy of your room.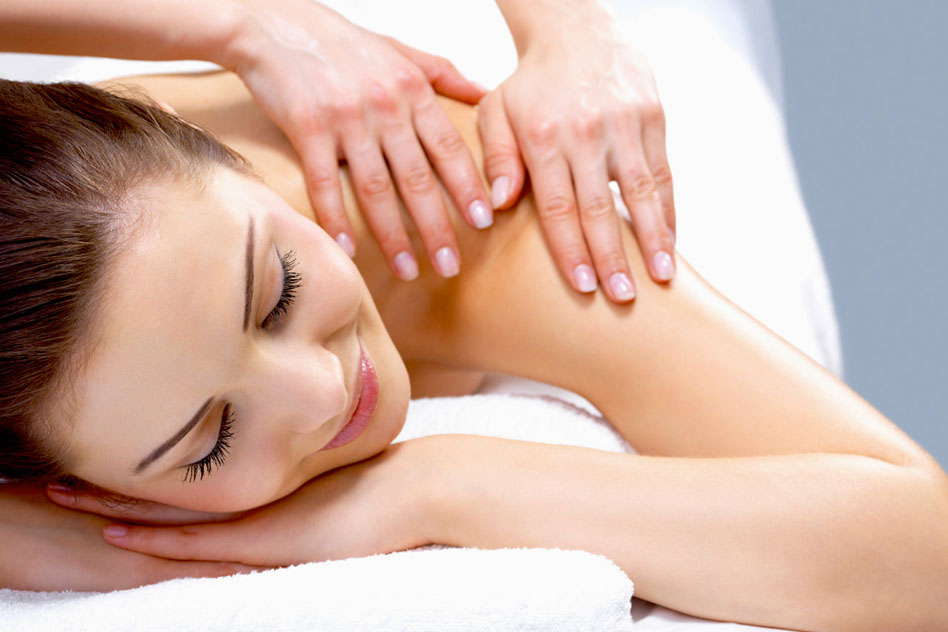 Clay Pigeon Shooting and Air Rifle Shooting
This is a perfect activity for stag or hen parties or for corporate events.  All equipment is supplied by our nearby activity partners and whether novice or experienced there is tremendous fun to be had in pitching your skills against another in the art of sporting clays or hitting one of the targets.
Clay Pigeon Shooting and Air Rifle Shooting is hosted in nearby Newtown; Nenagh.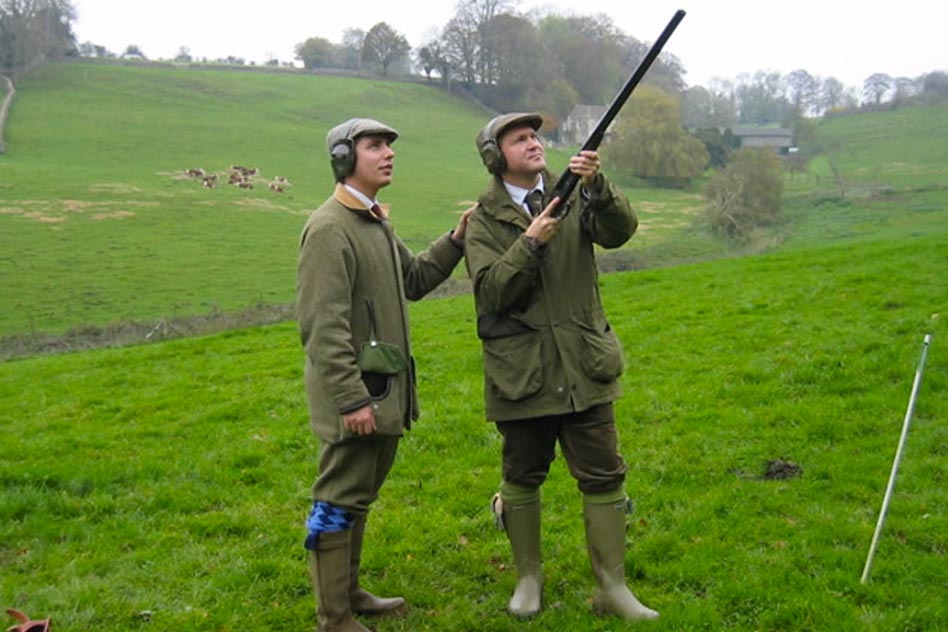 Take a Cruise
Lough Derg sits in the middle of some of the most dramatic scenery in Ireland. You can set out from Banagher or Portumna and explore this fantastic area. There are nine lovely villages to visit from Terryglass to the popular medieval town of Killaloe. The Lough Derg trail makes for a fantastic weekend break.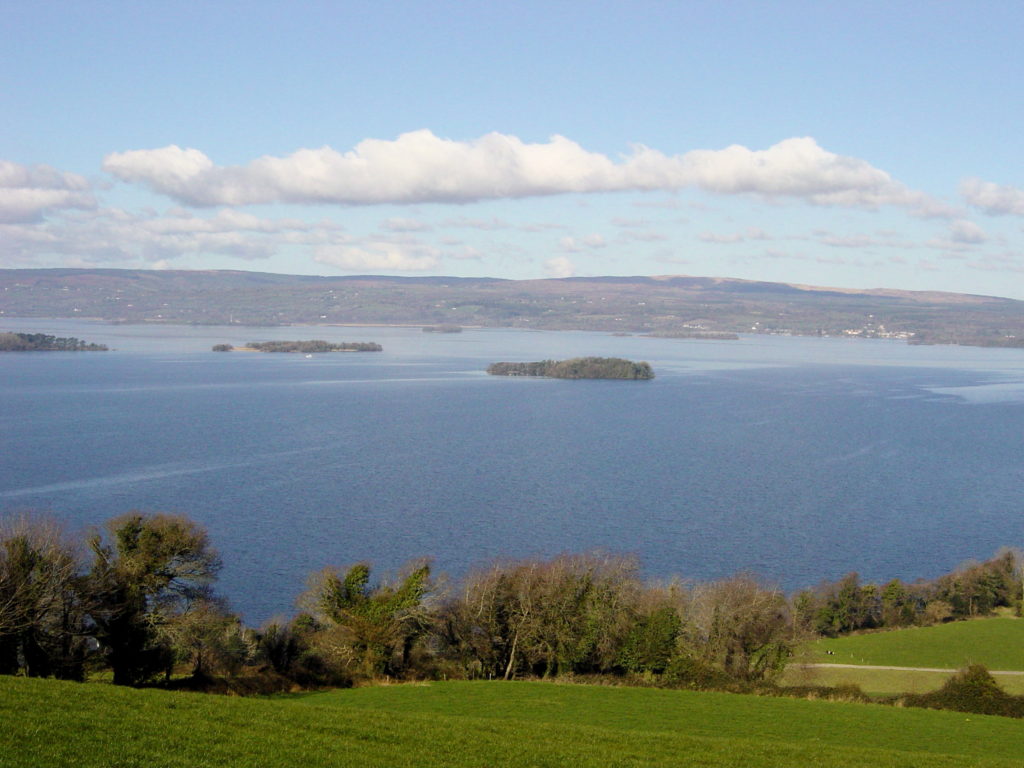 Walking & Hiking
The fresh country air, the wide open spaces and the rural tranquility all combine to create the perfect hike. The unspoilt countryside of Tipperary provides a wide variety of terrain, from the gentle undulations around the shores of Lough Derg to the steep hills of the Silvermines (360deg views of Tipperary, Clare, Limerick and beyond). All levels of fitness and experience can be entertained.
Silvermines, historically known as Bellagowan, is a village in County Tipperary. It lies immediately north of the Silvermine mountain range and takes its name from the extensive mines of lead, zinc, copper, baryte and silver nearby. Towards the very south of the Silvermine Mountains is the highest peak in the mountains, Keeper Hill or in Irish Sliabh Cimeálta, which rises to 695m, dominating the area. Silvermines is located near the town of Nenagh on the R499 regional road.
The Slieve Felim Way, a 43 kilometres (27 miles) long-distance trail through the Silvermine and Slieve Felim Mountains has a trail-head in the village. It is designated as a National Waymarked Trail by the National Trails Office.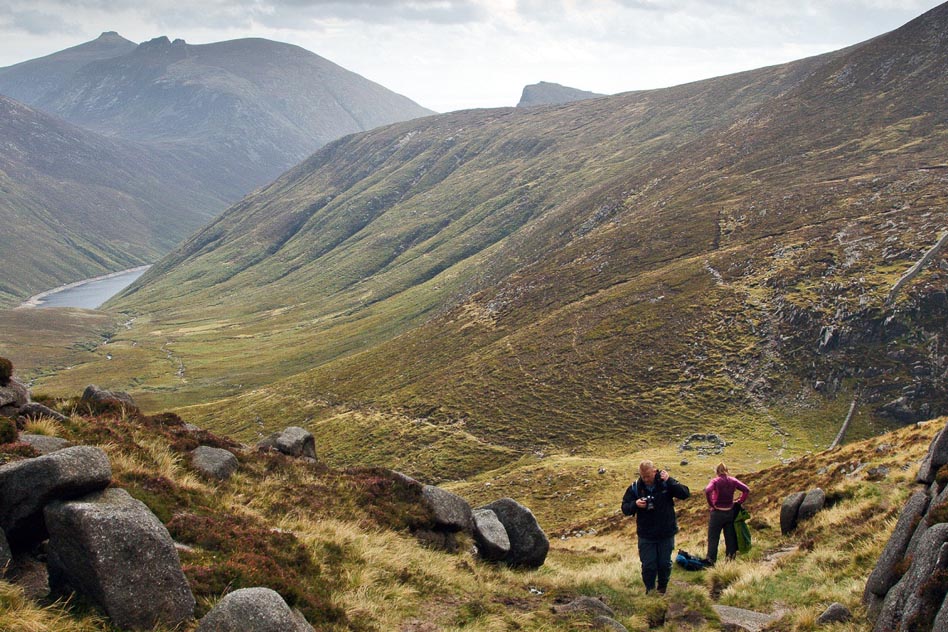 Watersports
Lough Derg is renowned for being Ireland's "Pleasure Lake," and its water sports sets a precedent.
Lough Derg Water Sports
Lough Derg Water Sports offers Kayak/ Canoe sessions for kids and adults and guarantees a fun time through trips to hidden marinas and islands, fun games and skill development.
This activity is great for singles, couples and groups and will always be fondly remembered.