Creating the perfect memories at Ashley Park House, Luxury Lakeside Wedding & Events Venue in the heart of Tipperary.
A Magical Quality
Ashley Park House is a beautiful and tranquil haven on the edge of Lough Ourna.  Set in 76 acres of beech woodland and formal gardens, the historic country house provides the perfect backdrop for your wedding.  Photo opportunities abound in this oasis of calm. With an excellent reputation for hosting weddings over the past 26 years, Ashley Park House is a magical place that offers you endless possibilities for your wedding day with an onsite or local Church ceremony.
Drive up the tree lined avenue until you reach the breath taking view of Lough Ourna from the front of Ashley Park House.
The Ideal Setting
For an onsite ceremony, the Boathouse appears to float out across the lake and provides a wonderful backdrop for your guests as they watch the two of you take your vows and begin on that journey as newly-wed partners.  The wide windows can be pulled back in the summer and allow the breeze to gently waft in and bring with it the soft sounds of the lake lapping against the Boathouse.
After exchanging your vows or when arriving from your local Church ceremony, you can greet your guests under the trees as they retreat back up to the front of the house where our service staff await them with refreshments and our delectable canapés. Here they can mingle while enjoying the stunning setting overlooking the lake to the back drop of live music from the veranda or inside the Drawing Room.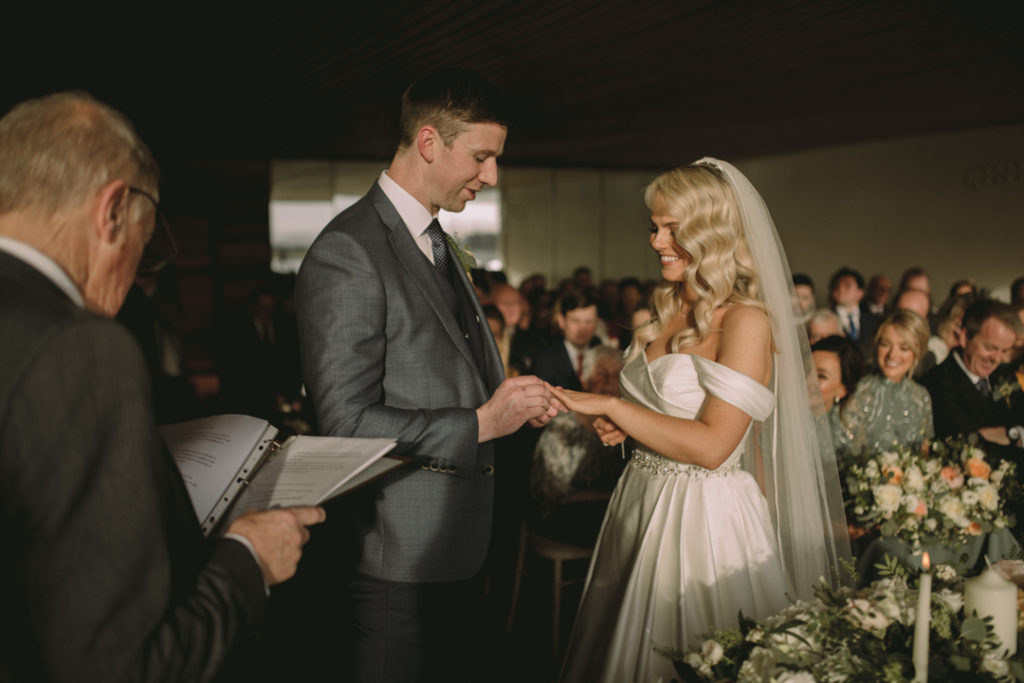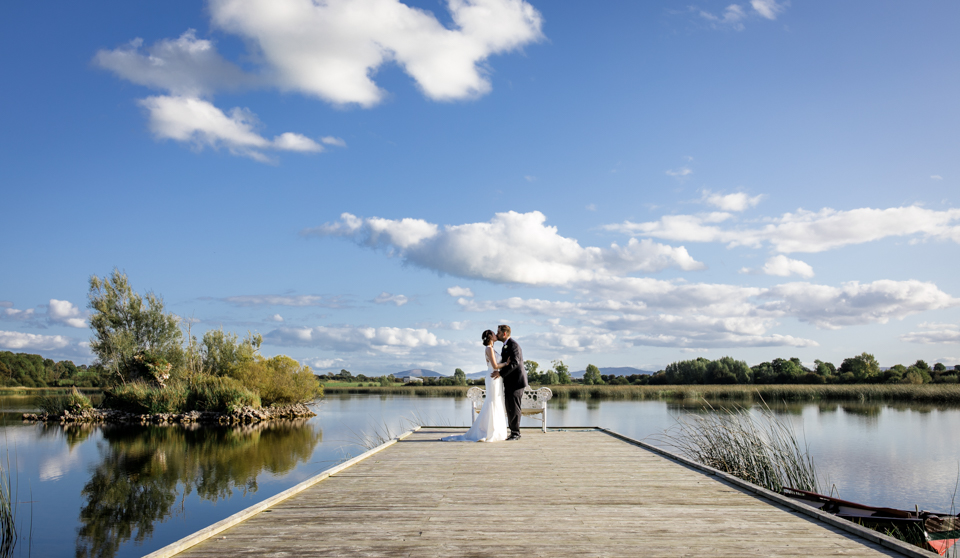 Toast on the Pier
For you this is a nice time to enjoy a toast on the pier or escape to the walled garden for a little quiet time and an opportunity to capture those moments between the two of you by your photographer. We have so many beautiful locations around the house and in the gardens to get those pictures that truly capture you and your day.  Be inventive! Use a drone if you like, it will really give you a chance to record your day in a memorable way.
Once you have rejoined your guests, there is a lovely opportunity to start your speeches at the front steps to the house while everyone is relaxed and being looked after by our staff.
The Wedding Feast
Come evening, we invite you and your guests to take a seat in the lakeside pavilion for the wedding feast. This beautiful bright airy space sets the scene for your guests to enjoy exceptional cuisine followed by a party to remember…
A recommended time for your speeches is when dessert is served after dinner.
The band begins to play and you and your partner take centre stage with your guests joining in. The bar is open, the guests get to mingle, the magical night goes on into the wee hours!