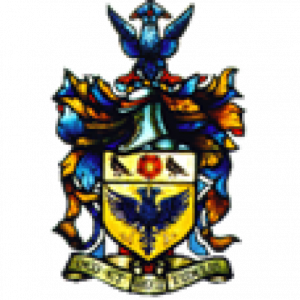 Last updated: 26.09.2023
A new sound system and light system was put in place in January 2023 (see photos here, here, here and here, videos here and here and specifications below).
Please see the updated Information for Bands and DJ's:
1. The main PA system is Seeburg Acoustic Line, comprised of:
4 x Seeburg K20DP tops, 2 per side.
4 x Seeburg GSub 1501DP, 2 per side.
There is also an in-fill system. This is comprised of 10 x 8" LD Stinger 8 G3's. The in-fills are used for speeches and also to distribute sound around the venue during the Band and DJ performances. The system is approximately 13K watts.
Bands: there are 2 Red coloured XLR's at the rear of the stage area which will give a L&R feed from your desk to the PA.
DJ's: you just need your decks (and desk if you use one) plus your lights. There are 2 Blue Coloured XLR's at the DJ position (Stage Right). Plug these into your system or if you have Jack or RCA outs we can give you a stereo DI box with those connections. The DJ curfew is 2am. Please note that only DJ music, no sax to accompany after midnight.
No confetti canons and cold spark machines are allowed.
All music, including DJ's must plug into our in-house system. No outside or additional sound system can be used.
2. Sound level monitor
There is a sound level monitor opposite the stage. This monitor shows the measured level in dBC and also lights green, amber and red.

The monitor turns red at

109dbc.
You need to keep the sound level out of the red. This is for the benefit of our neighbours and also our guests. Please stay within the sound limits for our venue and in keeping with regulations.
3. Acoustic treatment
The entire venue is covered with 25mm, 50mm and 100mm acoustic foam. There are also 4 large diffusers covering the entire ceiling over the stage and dance floor. Directly opposite the band and PA there is an 8m long x 2.4m tall bass trap.
4. Lighting
The system consists of an up-lighting system, lighting pillars within the venue. These are generally set on 'warm white' during the day but we may change their colour as
the night goes on. 4 fresnel spots lighting the top table during speeches, these are for the benefit of photographers and videographers but may also be used for the first dance.
– 8x ADJ Tri Par Plus cans, 4 each side of the stage to light the band,
– 2x ADJ Stinger 2 lighting the dance floor,
– 1x Laserworld CS1000 which is generally used during the DJ,
– 1x ADJ Entour Fazer. This is just generating a light haze to enhance the lighting. These are all controlled by a DMX controller from FOH.
5. Upon arrival
You can bring in gear at the front of the venue through the doors facing the lake. Please don't reverse up to the doors immediately as speeches may be in progress and the parking of cars and vans in full view of our guests is very distracting, it also obstructs the view of the lake for guests and photographers. Please park at the back of the venue until it's time to set-up. These doors can NOT be used to bring out your gear. Instead you must use the front porch. This is to prevent sound emission though open doors while the DJ is playing.
6. BBQ & Pre-wedding dinner music
For a BBQ or Pre-Wedding dinner we require acoustic music with no form of amplification outside (this is not applied for music indoors). Outdoor music must be acoustic only (e.g. guitar only, no speakers). We would recommend starting the music around 9:30pm (from May to August), 8pm (September) and 7:30pm (from October to April) for within the pavilion or main house.
7. Drinks reception/ceremony music
For ceremony music in the Boathouse and the drinks reception we recommend acoustic musicians such as a harpist/guitarist/cellist etc. The acoustics are very good but your celebrant or musicians may bring a small speaker/microphone if they wish. We don't allow DJ's, DJ & Saxophone Duo's, drum shows and electronic music to be played outside.
Please let us know if you have any questions about logistics and procedures. We appreciate your cooperation and understanding.
Bands that played in Ashley Park House recently (last updated: 04.11.2023):
Transmitter band
Catch 22
Sway Social
DJ Paul Prenderville
The Pat Fitz Band
The Cazettes
Beatclub
DJ Davin Toomey
Flog The Dog
The Dionnes
Off The Wall
​​The Beat Boutique
The Men In Black
The Heebie Jeebies
Bentley Boys
The Suitcase Trio
ReJig
The Trips
All Talk
A Few Good Men
Arthur
The Pearls
DJ Jimmy Burke
Fallen Empire
The Panoramics
The Unusual Suspects
Jo Petit and The Dream Band
Bentley Boys
The Papa Zitas
Comic Book Heroes
The Cazettes
Simon Casey
The Bratz
The Electrix
DJ Eoghan O'Sullivan
Spring Break
The Pearls
Midland DJs – Trevor Matthews
Blue Romantics
The Secrets
Flog The Dog
Sway Social
Long Time Coming
The Moogs
Sean Slattery and the Connections
The Brass Monkeys
The Pearly Whites
Sax and the City Band
The Seducers
The Suite
Paudie Walsh – The DJ
Who Knows